You just got a new iPhone 8, 8 Plus, or X, and you're curious about a new feature called "True Tone". This setting is a major upgrade to the iPhone's display! In this article, I'll answer the question — what is True Tone Display on an iPhone?
What Is True Tone Display On iPhone?
True Tone Display is a feature that automatically adjusts the color and brightness of your iPhone's display to match the conditions of the lighting around you. True Tone doesn't significantly change the color of the display, but it generally makes it appear slightly more yellow.
My iPhone Doesn't Have True Tone Display!
True Tone Display is only available on the iPhone 8, iPhone 8 Plus, and iPhone X.
How Do I Turn On True Tone Display?
When you set up your iPhone 8, 8 Plus, or X for the first time, you have the option to turn True Tone Display on. However, if you're like me, you probably blew right past it because you wanted to use your new iPhone as soon as possible. Fortunately, there's another way to turn True Tone on.
Open Settings and tap Display & Brightness. Then, turn on the switch next to True Tone. You'll know it's on when the switch is green. You'll probably notice a slight difference in the color of your display as well!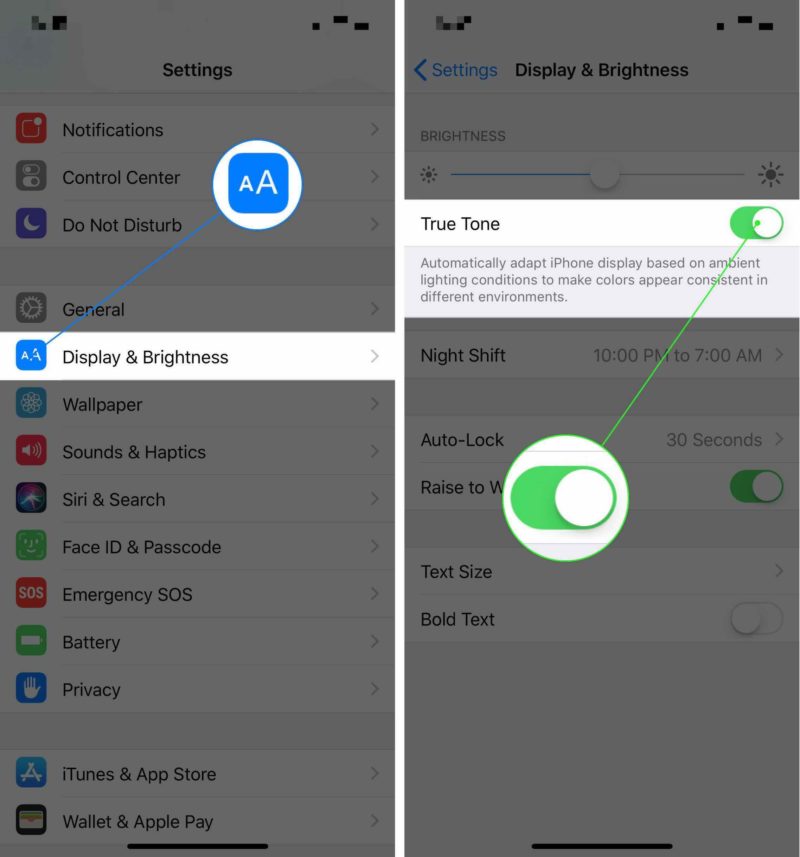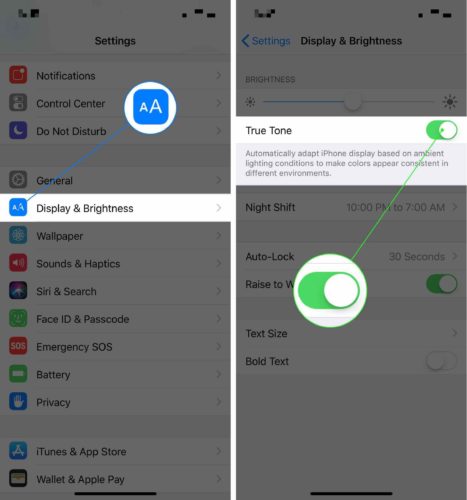 Can I Turn Off True Tone Display?
Yes, True Tone Display can be turned off by going to Settings -> Display & Brightness. Tap the switch next to True Tone — you'll know it's off when the switch is white.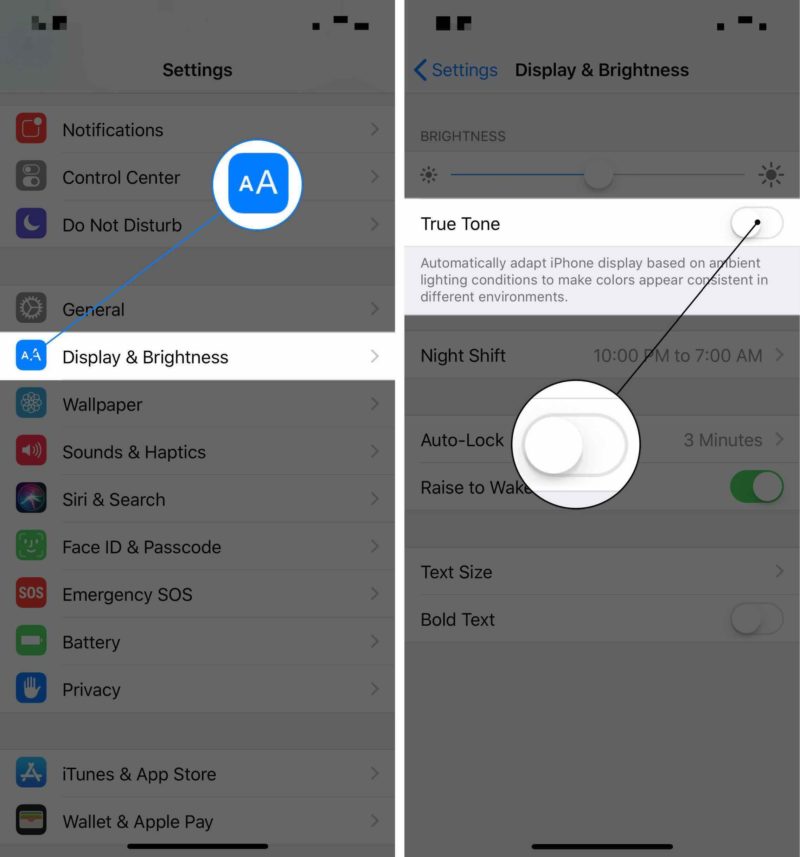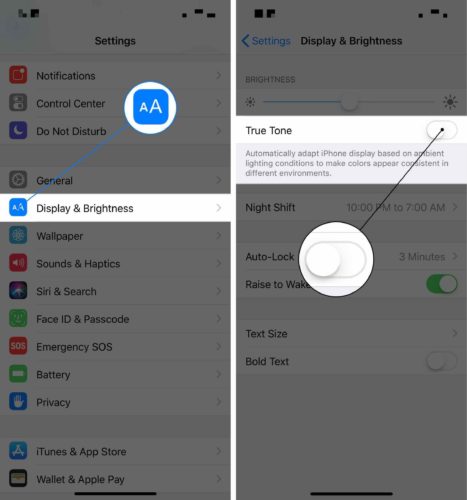 Toggling True Tone On Or Off From Control Center
You can also turn True Tone Display on or off from Control Center. On the iPhone 8 or 8 Plus, open Control Center by swiping up from below the very bottom of the screen. If you have an iPhone X, swipe down from the upper right-hand corner of the display to open Control Center.
Then, Force Touch (firmly press and hold) the vertical brightness slider. To turn True Tone on or off, tap the circular True Tone button below the large display brightness slider!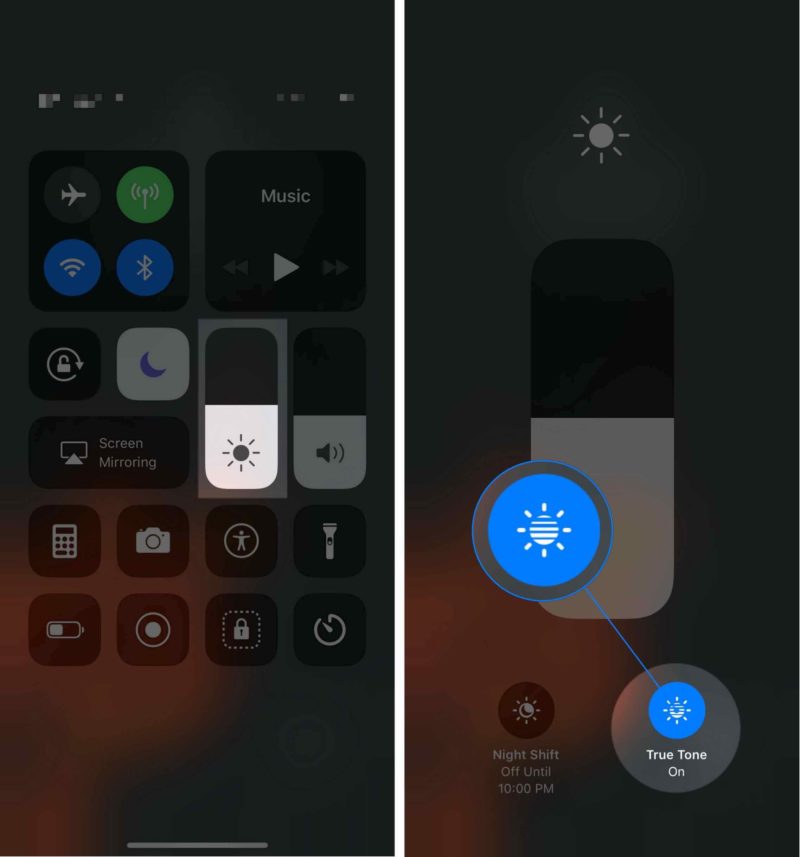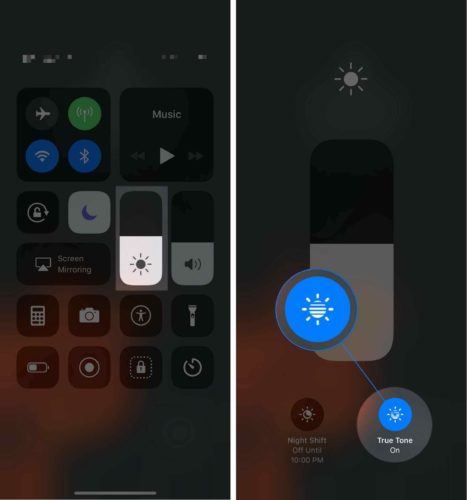 True Tone: Explained!
You now know all about True Tone! Make sure to share this article so your family and friends can learn about True Tone too. If you have any other questions about your new iPhone, leave a comment down below!
Thanks for reading,
David L.