Your iPhone isn't staying connected to WiFi and you're not sure why. No matter what you try, your iPhone keeps getting disconnected from the internet. In this article, I'll show you what to do when your iPhone keeps disconnecting from WiFi!
Turn Wi-Fi Off And Back On
First, trying turning Wi-Fi off and back on. There may be a minor connectivity glitch that keeps disconnecting your iPhone from WiFi.
Go to Settings -> Wi-Fi and tap on the switch at the top of the screen to turn off Wi-Fi. Tap the switch again to turn Wi-Fi back on.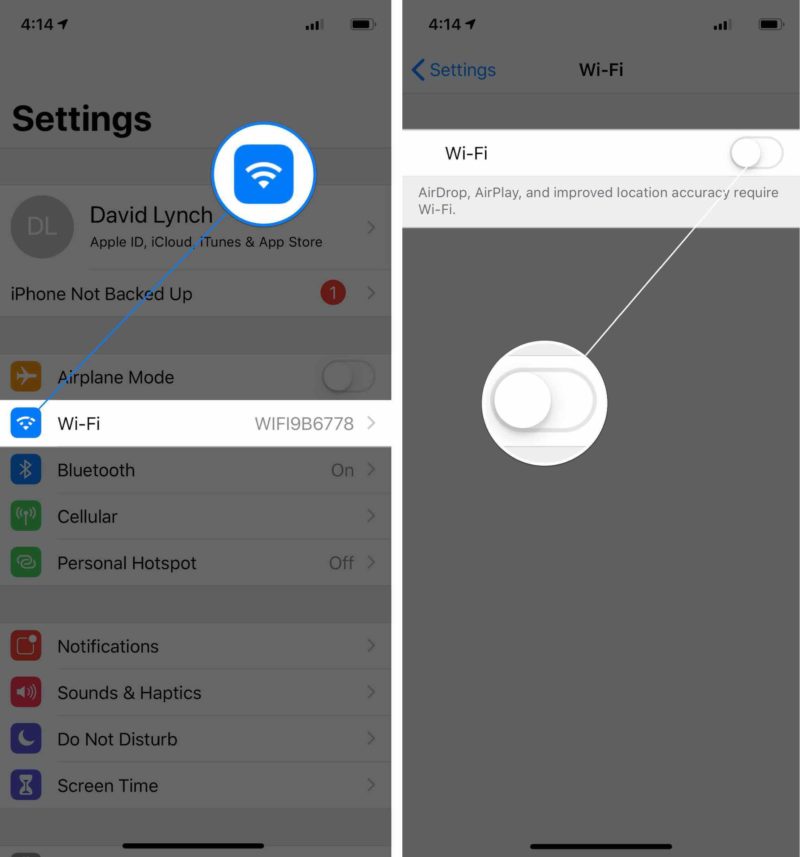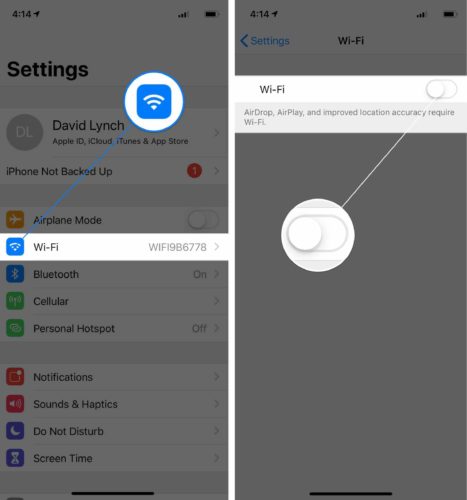 Turn Your iPhone Off And Back On
Turning your iPhone off and back on is another way we can address and attempt to fix a minor software problem. Turning off your iPhone allows all of its programs to shut down and start fresh when you turn your iPhone back on.
To turn off an iPhone without Face ID, press and hold the power button until "slide to power off" appears on the screen. If you have an iPhone with Face ID, simultaneously press and hold the side button and the volume down button until "slide to power off" appears.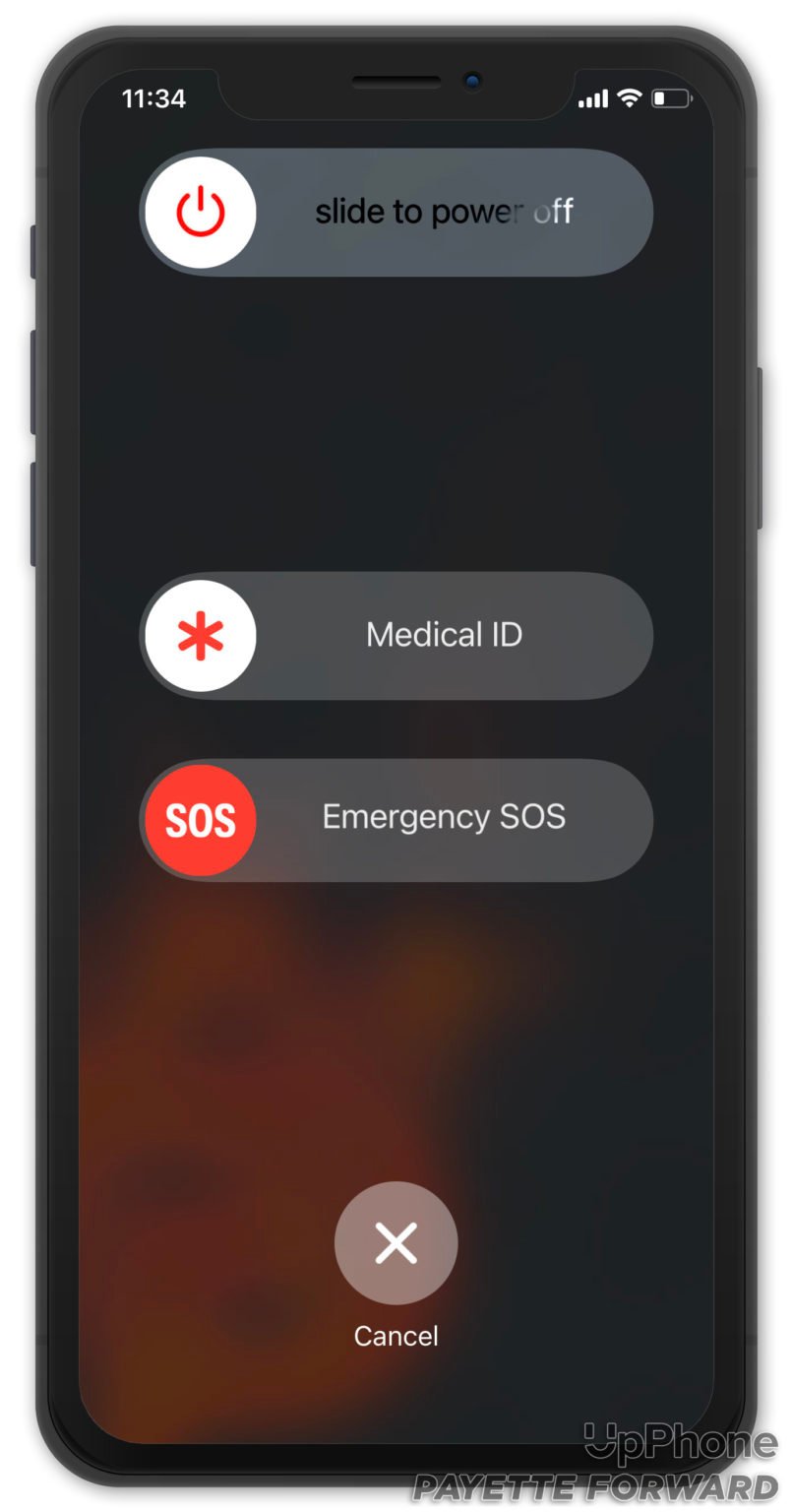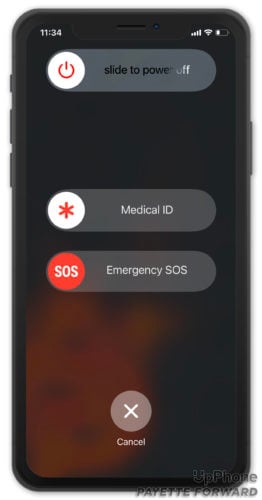 Swipe the red power icon from left to right to shut down your iPhone. Wait a few moments, then press and hold the power button (iPhone 8 or earlier) or the side button (iPhone X or newer) until the Apple logo appears on the screen to turn your iPhone back on.
Restart Your WiFi Router
While you're restarting your iPhone, try restarting your WiFi router too. Sometimes WiFi issues are router-related, not iPhone-related.
To restart your router, simply unplug it from the wall and plug it back in. It's that simple! Take a look at our other article for more advanced Wi-Fi router troubleshooting steps.
Forget Your WiFi Network & Reconnect
Your iPhone saves information about your WiFi network and how to join to your WiFi network when you connect to it for the first time. When the way your iPhone connects to your WiFi network changes, it can cause a variety of problems.
First, we'll forget your WiFi network, which completely erases it from your iPhone. When you reconnect your iPhone to your WiFi network, it'll be as if you're connecting to it for the very first time!
To forget your WiFi network on your iPhone, go to Settings -> Wi-Fi and tap the information button (look for the blue i) next to the name of your WiFi network. Then, tap Forget This Network.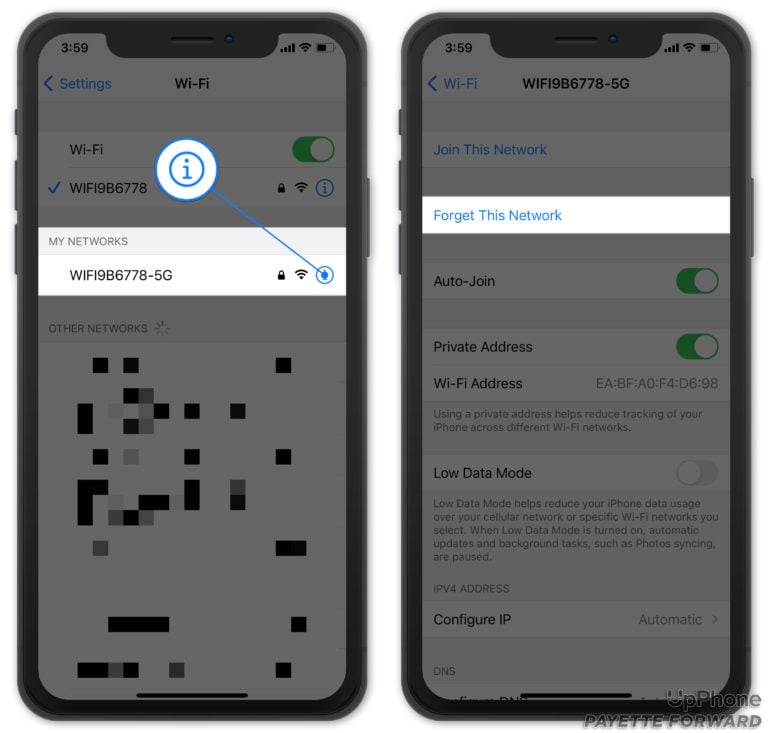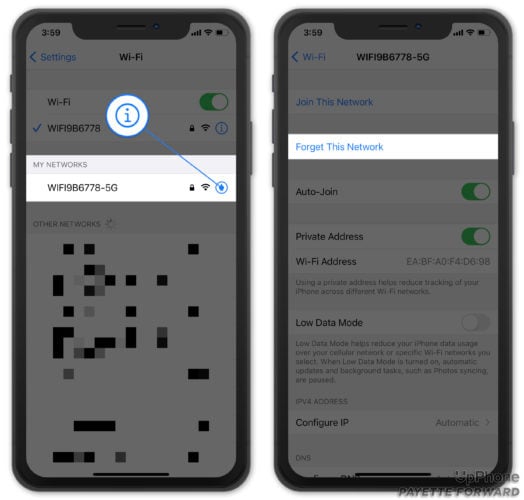 Now that your Wi-Fi network has been forgotten, go back to Settings -> Wi-Fi and find the name of your network under Choose A Network. Tap on your network's name, then enter your WiFi password to reconnect to your WiFi network.
Reset Network Settings
Resetting the network settings on your iPhone erases all of its Wi-Fi, Cellular, APN, and VPN settings and restores them to factory defaults. This means you'll have to reenter Wi-Fi passwords and set up your VPN again, if you have one.
If there's a software problem with your iPhone's Wi-Fi settings, resetting network settings will usually fix it. Go to Settings -> General -> Transfer or Reset iPhone -> Reset -> Reset Network Settings. Then, tap Reset Network Settings again to confirm. Your iPhone will shut down, reset its network settings, and turn back on.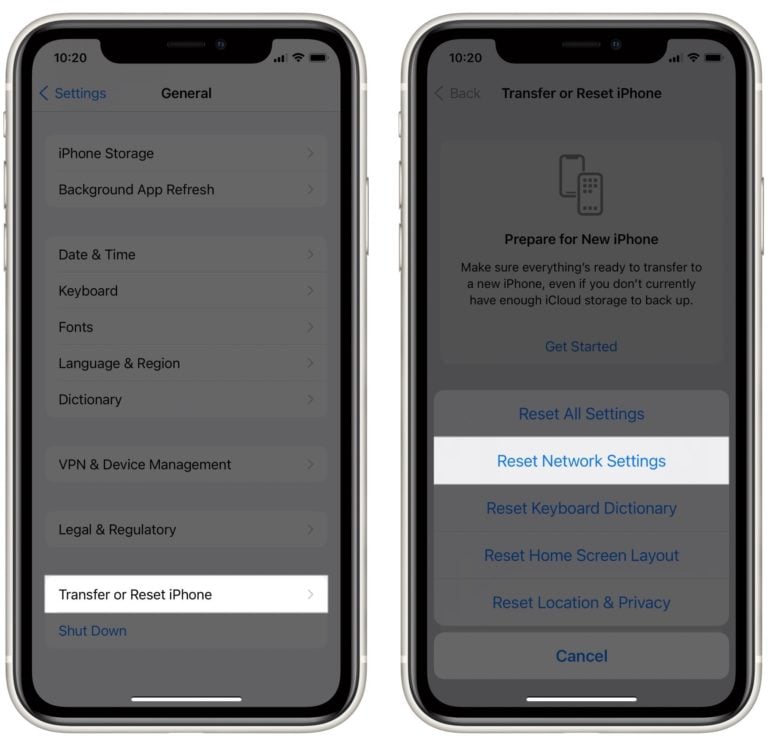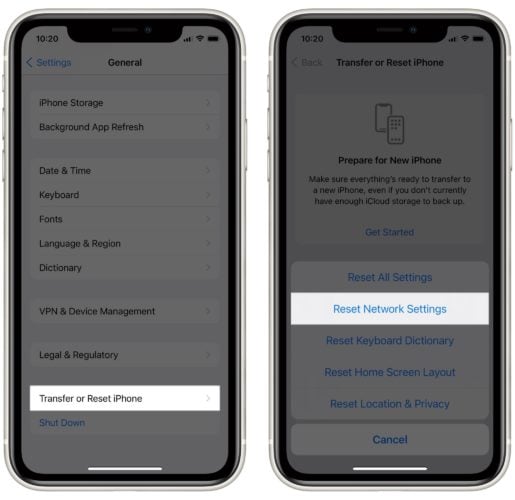 DFU Restore Your iPhone
If your iPhone still keeps disconnecting from WiFi, it's time to put it in DFU mode and restore. A DFU restore erases then reloads all of the code on your iPhone, which is sure to fix any deep software problem. Check out our in-depth DFU restore guide to learn how to put any iPhone into DFU mode!
Exploring Repair Options
It's time to start exploring repair options if your iPhone is still disconnecting from your WiFi network. It's possible the antenna that connects your iPhone to WiFi has been damaged, making it difficult for your iPhone to connect and stay connected to WiFi.
Schedule an appointment at your local Apple Store if you plan on having the Genius Bar take a look at it. We also recommend an on-demand repair company called Puls, who can send a certified technician to you in as little as an hour.
You may want to try contacting the manufacturer of your WiFi router if you think there's an issue with it. Google the name your router's manufacturer and look for a customer support number to get the ball rolling.
WiFi Connectivity: Fixed!
You've fixed the problem with your iPhone and now it's staying connected to WiFi. Next time your iPhone keeps disconnecting from WiFi, you'll know how to fix the issue! Leave any other questions or comments you have in the comments section down below.