You were connecting your iPhone to Wi-Fi when you noticed a new message under the name of your Wi-Fi network. It says Weak Security, but you're not sure why. In this article, I'll explain why your iPhone says "Weak Security" and show you how to fix the problem.
If you'd rather watch than read, check out our video titled Weak Security On iPhone? Here's The Fix! on YouTube!
Why Your iPhone Says Weak Security
An iPhone says Weak Security when the Wi-Fi network its connected to is set to WPA or WPA2 (TKIP). This is an outdated router configuration, but one most people will be able to quickly update.
Apple began displaying a "Weak Security" message with iOS 14. It was one of many new features designed to help you protect your personal privacy and increase security on your iPhone.
You can check if your Wi-Fi network has weak security by opening Settings and tapping Wi-Fi. Look for the words "Weak Security" below the name of your Wi-Fi network.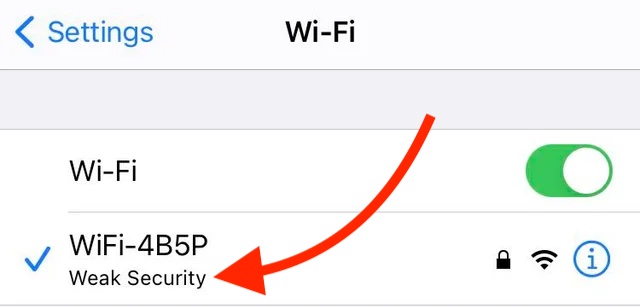 How To Make Your Wi-Fi Network More Secure
Updating the security settings on your router will usually make the Weak Security message on your iPhone go away. If you're on a public Wi-Fi network, there's not much you can do, since you can't control the router's settings.
However, if your home Wi-Fi network says Weak Security, you can change your router's settings. This may sound intimidating, but you don't need any technical expertise to fix the problem on your iPhone.
First, access your router's settings by typing 192.168.0.1 or 192.168.1.1 into a web browser. Most routers use one of these two addresses.
If neither work, head to Settings -> Wi-Fi and tap on the Information button next to your Wi-Fi network. Scroll down to Router and type the series of numbers into your web browser.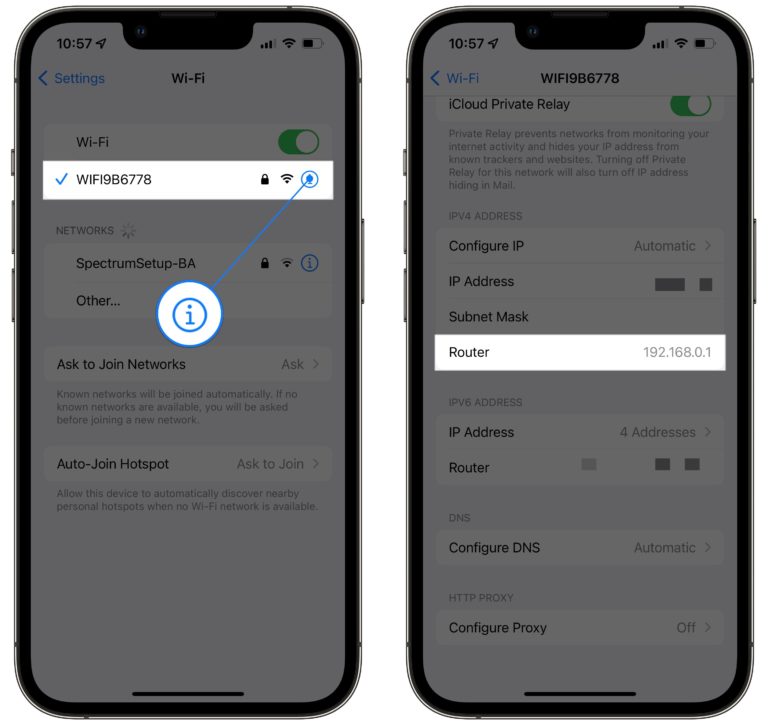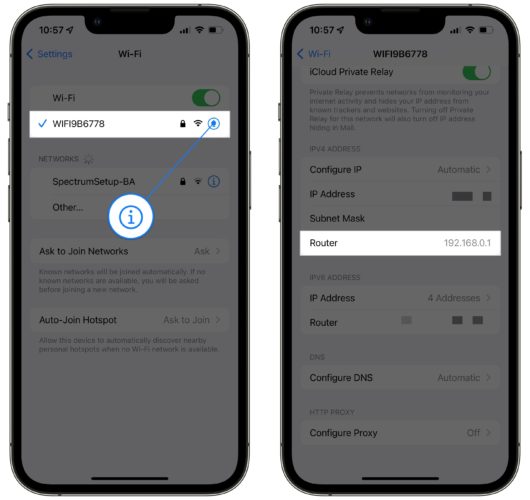 Once you've typed in the correct address for your wireless router, type in the admin username and password. A lot of the time, the username is admin and the password is password. If you need it, the login information is also listed on a sticker on your wireless router.
Once you've logged in, find your router's security settings. This will look different depending on your router, so click around and keep an eye out for the word Security or Encryption.
Once you've found the security settings, set your Wi-Fi network to WPA2 (AES) or WPA3 (AES). There should be a Save or Apply button that will confirm the changes.
It's okay if you don't see a WPA3 option, as most people don't have a Wi-Fi router that supports it. Make sure to update the Security settings for your 2.4 GHz and 5GHz network, if you have both.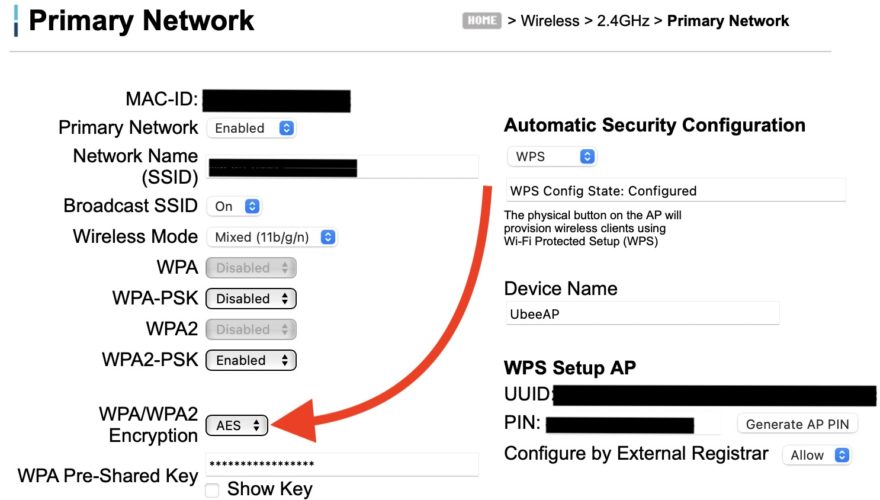 A Brief Word Of Warning
Unfortunately, some older devices aren't compatible with newer security protocols. Some routers do support backward compatibility, and this is sometimes called "transitional mode" in your router's settings.
If some of your older devices stop connecting to Wi-Fi, check for a "transitional" or "mixed" mode in your router's settings. This may allow your older devices to connect to your Wi-Fi network using WPA2 encryption, while also allowing newer, compatible devices to connect using WPA3 encryption.
Now I Can't Connect To My Wi-Fi Network!
When you connect your iPhone to a Wi-Fi network for the first time, it saves information about how to connect to that network. If something about that process changes, like the security settings of your Wi-Fi network, your iPhone might not connect to the Wi-Fi network.
The way to fix this is to forget the network on your iPhone and set it up like new. Open Settings and tap Wi-Fi. Then, tap the information button (look for the blue i) next to your Wi-Fi network. Finally, tap Forget This Network at the top of the screen.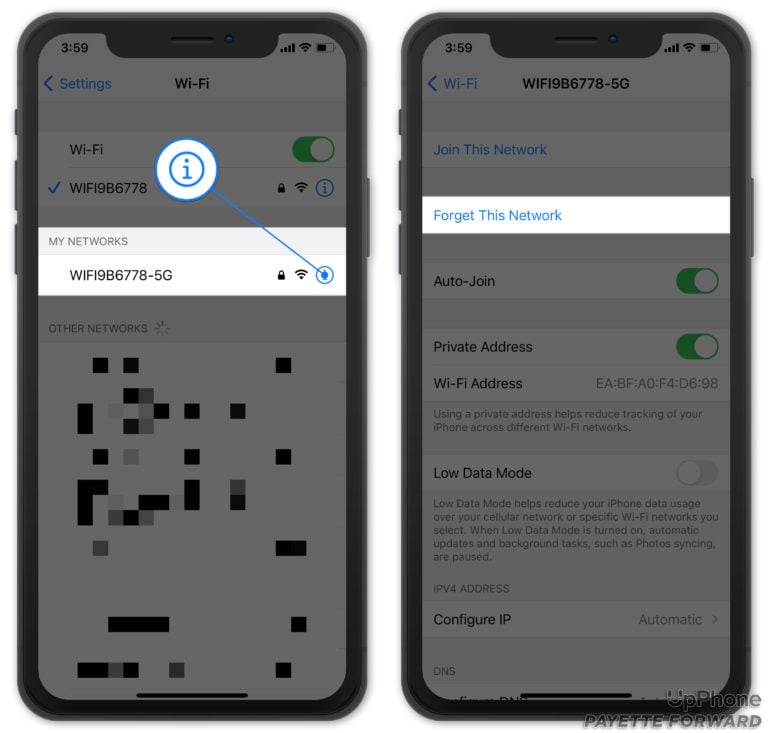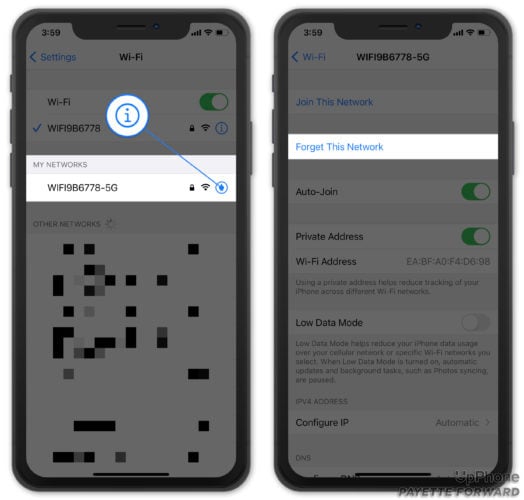 Once the network has been forgotten, go back to Settings -> Wi-Fi and tap on your Wi-Fi network under Networks. Enter the Wi-Fi password to reconnect to your Wi-Fi network.
Check out our other article if you're still having trouble connecting your iPhone to Wi-Fi.
No More Weak Security
You've fixed the problem and your Wi-Fi network is secure! Make sure to share this article on social media to teach friends and family what to do when their iPhone says Weak Security. Leave any other questions about your iPhone in the comments section down below.