Netflix isn't loading on your iPad and you don't know what to do. The latest season of your favorite show is now available and all you want to do is binge it. In this article, I'll explain what to do when Netflix is not working on your iPad and show you how to fix the problem for good.
Restart Your iPad
Restarting your iPad will allow all the programs running in the background to shut down and get a fresh start. Sometimes, this is enough to fix minor software glitches which could be the reason why Netflix is not working on your iPad.
If your iPad has a Home button, press and hold the power button until the words "slide to power off" appear on this display. Using one finger, swipe the red power icon from left to right to turn off your iPad.
If your iPad doesn't have a Home button, simultaneously press and hold the Top button and either volume button. Release both buttons when "slide to power off" appears on the screen. Drag the red and white power icon from left to right to shut down your iPad.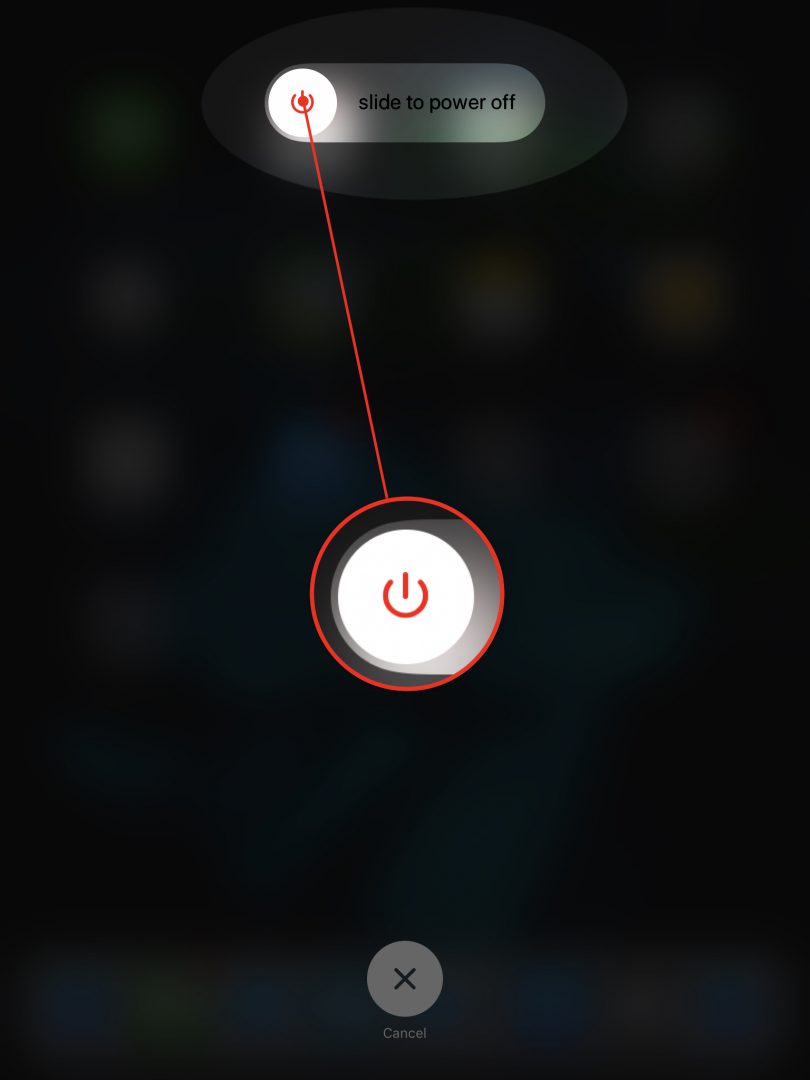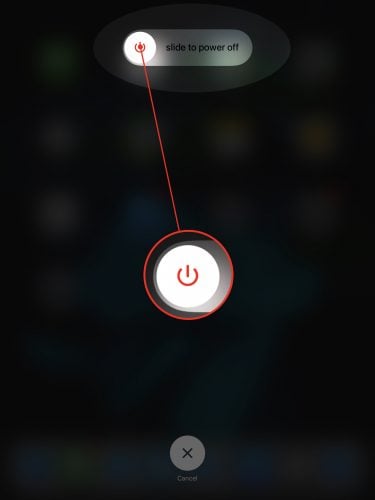 Wait about thirty seconds, then press and hold the power button or Top button again until the Apple logo appears in the center of your iPad's display. Your iPad will proceed to turn back on.
Close And Reopen The Netflix App
If the Netflix app experienced a technical glitch while you were using it, the app may start to freeze or stop loading properly. By closing and reopening the Netflix app, we can give it a second chance to work properly.
To close the Netflix app on your iPad, double-click the Home button open the app switcher. Then, swipe an app up and off the screen to close it on your iPad.
If your iPad doesn't have a Home button, swipe up from the bottom of the screen to the center of the screen. Hold your finger in the center of the screen until the app switcher opens. Swipe Netflix up and off the top of the screen to close it.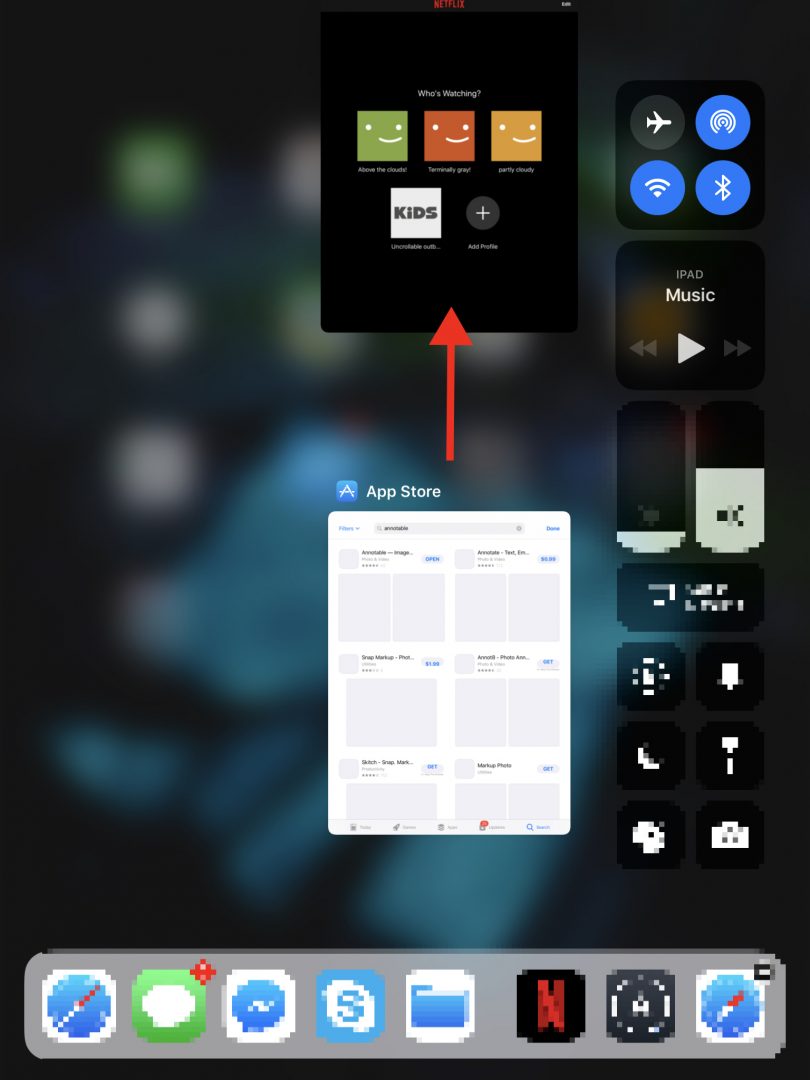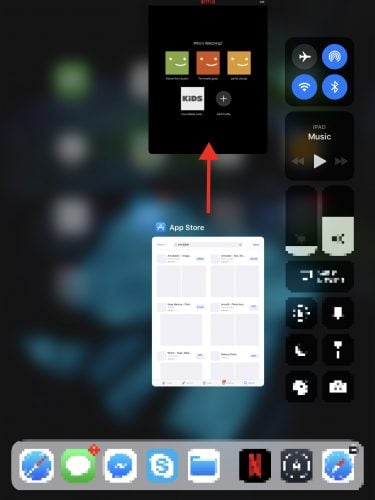 Check Your Wi-Fi Connection
When you're watching Netflix on an iPad, you're usually using the app while connected to Wi-Fi. It's possible that Netflix is not working on your iPad because of a poor Wi-Fi connection.
First, try turning Wi-Fi off and back on. Like closing and reopening an app, this gives your iPad a second chance to make a clean connection to your local Wi-Fi network.
Open Settings and tap Wi-Fi. Turn off the switch next to Wi-Fi at the top of the screen. Wait a few seconds, then tap the switch to turn Wi-Fi on again.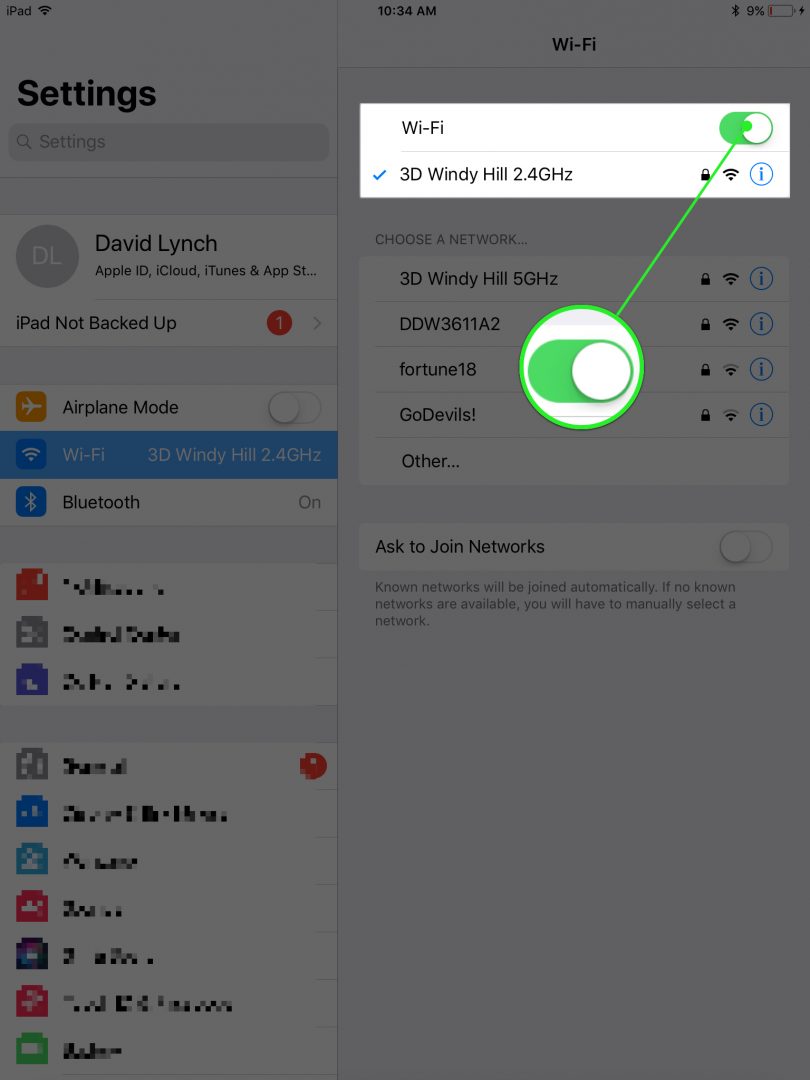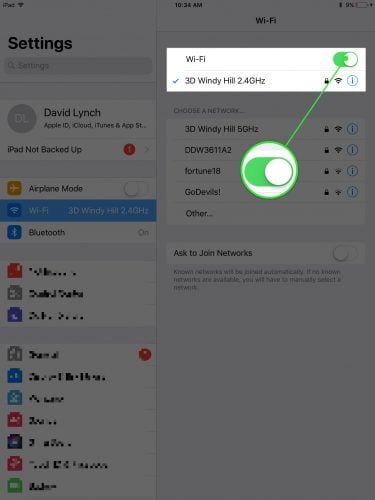 If that doesn't work, try forgetting your Wi-Fi network on your iPad. The first time your iPad connects to a Wi-Fi network, it saves information on how to connect to that particular network. If the connection process gets changed in any way, your iPad may fail to connect to the network.
To forget a Wi-Fi network, go back to Settings -> Wi-Fi and tap the more information button (look for the blue i) to the right of the network you want your iPad to forget. Then tap Forget This Network at the top of the menu.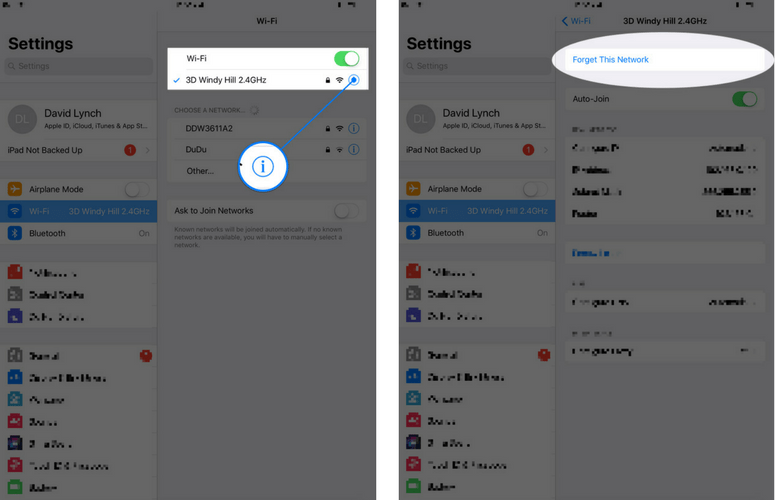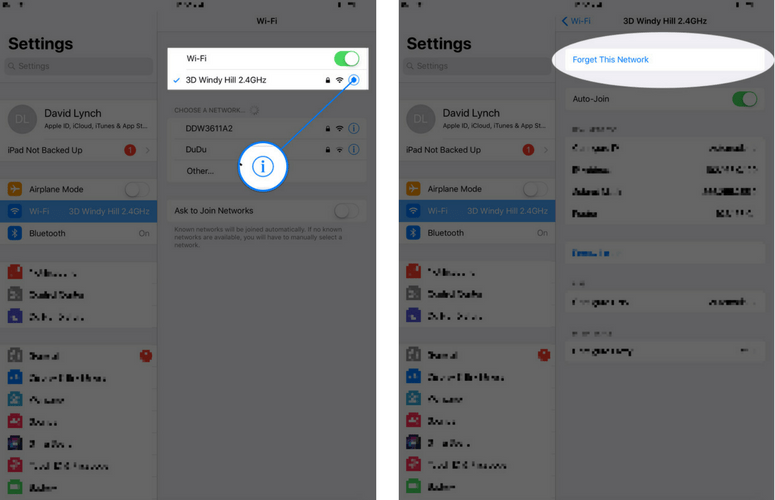 After forgetting the network, rejoin it by tapping on it under Choose A Network… in Settings -> Wi-Fi. You'll be prompted to reenter the network password if necessary. Check out our other article for more Wi-Fi troubleshooting tips!
Check For A Software And Netflix Update
If your iPad is running an outdated version of iPadOS or the Netflix app, you may experience technical issues that are addressed and fixed by the pending update. Apple and app developers frequently release updates to fix security and software issues as well as introduce new features.
First, check for an iPadOS update by opening Settings and tapping General -> Software Update. If an update is available, tap Download and Install or Install Now. If no update is available, your iPad will say, "Your software is up to date."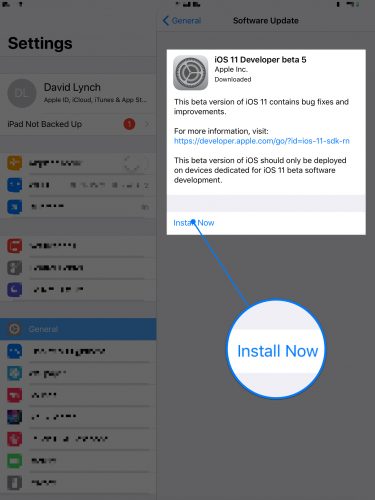 To check for a Netflix update, open the App Store and tap your Account Icon in the upper right-hand corner of the screen. Scroll down to the list of apps with updates available. If you see Netflix on the list, tap the Update button to its right.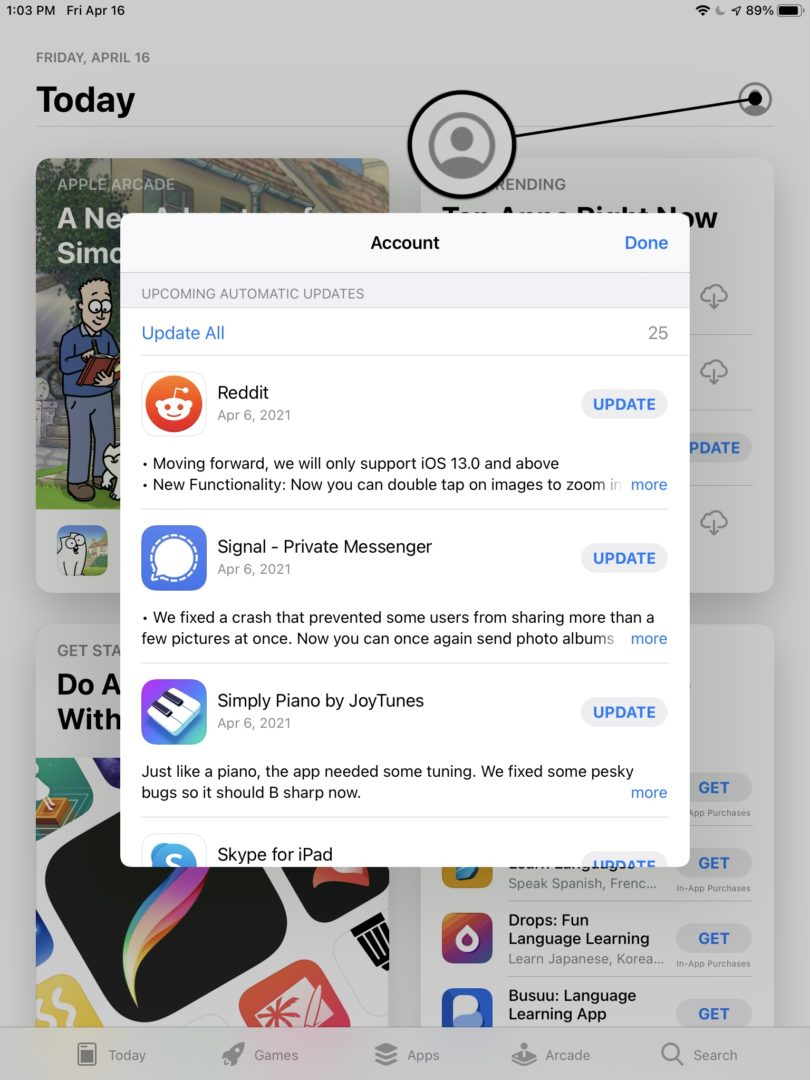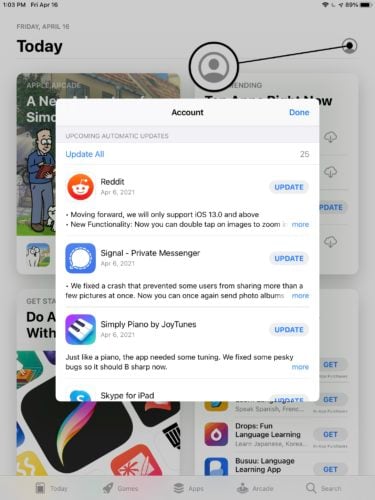 Delete And Reinstall Netflix
Deleting and reinstalling an app like Netflix gives your iPad the chance to download the app again as if it were new. If a file from the Netflix app has become corrupted on your iPad, this is an easy way to erase it and start over.
It's important to keep in mind that deleting the app on your iPad will not delete your actual Netflix account. However, you will need to log into your Netflix account again once the app has reinstalled.
Press and hold the Netflix app icon until the menu appears. Tap Remove App -> Delete App -> Delete to uninstall Netflix on your iPad.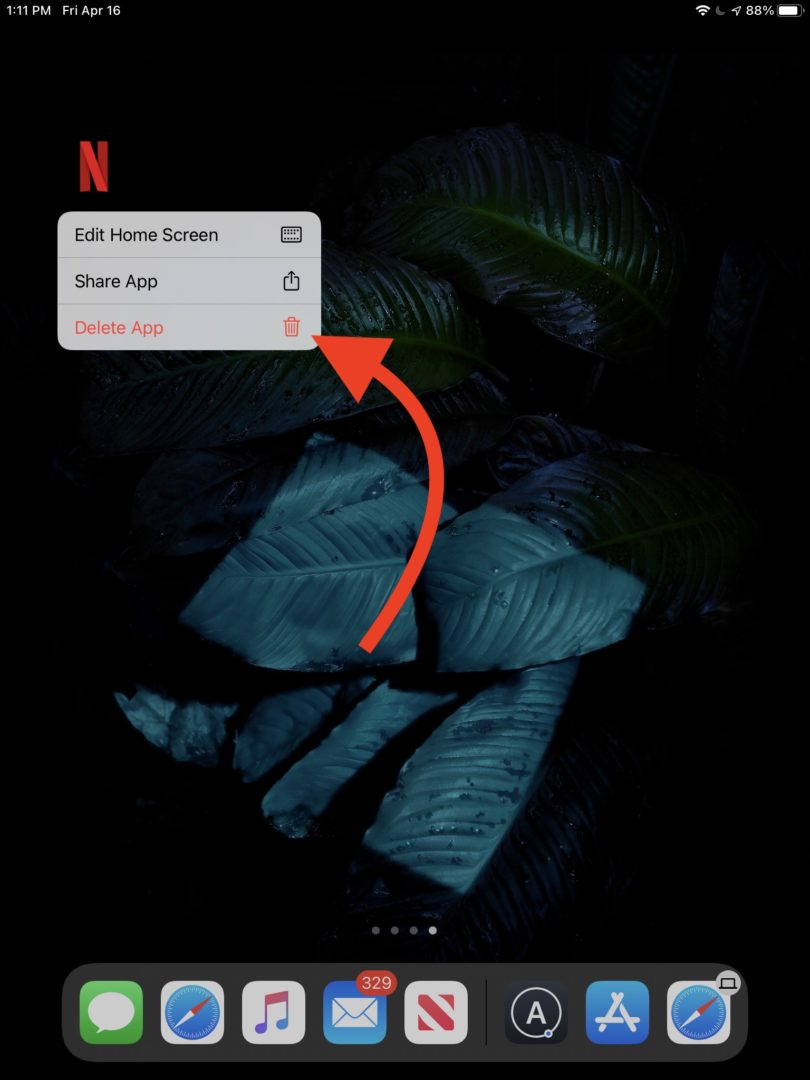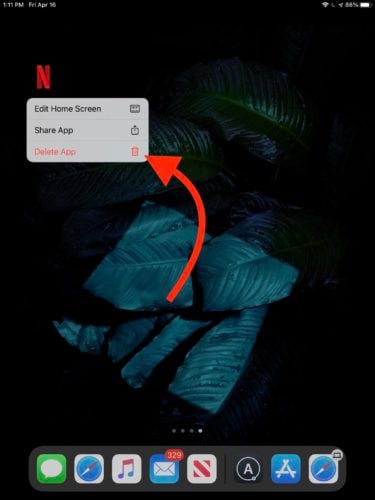 Now that Netflix has been deleted, open the App Store and tap on the Search tab at the bottom of the screen. Type Netflix into the search box. Finally, tap the cloud button to the right of Netflix to reinstall it on your iPad.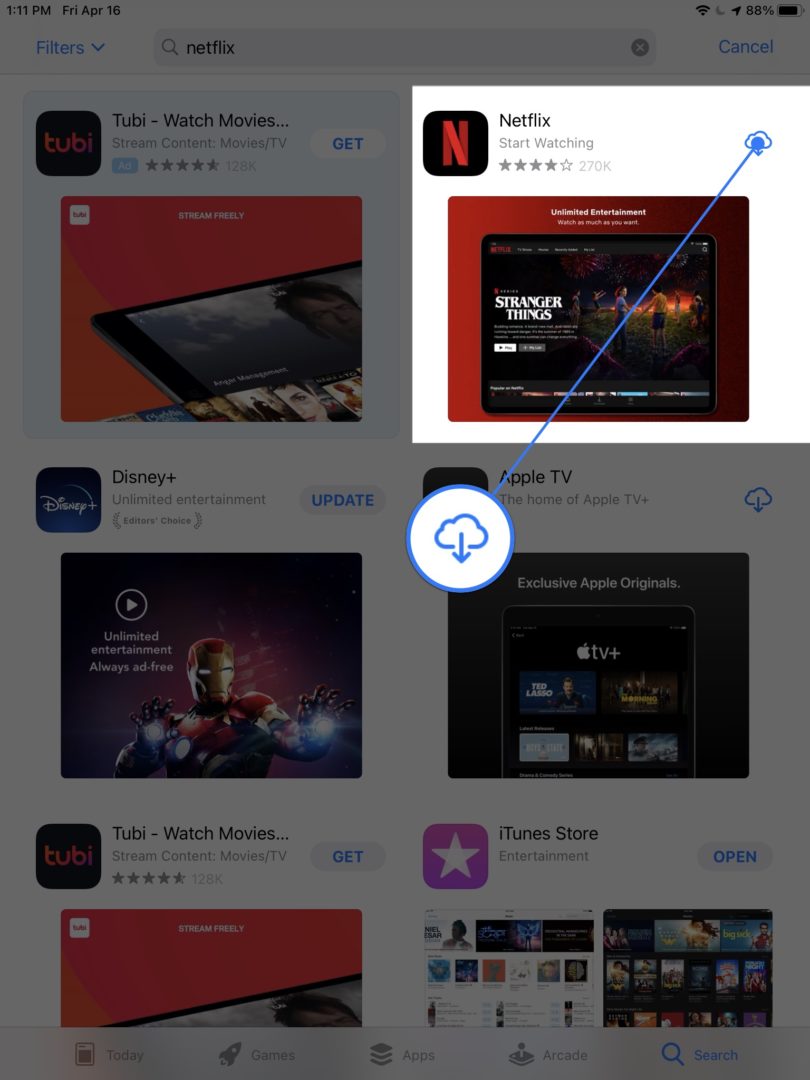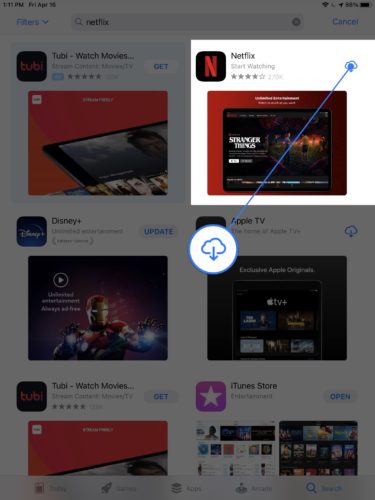 Check Netflix Server Status
Major apps and websites like Netflix occasionally have to perform server maintenance in order to keep bringing you the highest quality service. Unfortunately, when server maintenance is being performed, you usually aren't able to use the app. You can check Netflix's server status by visiting Netflix's Service Status page.
Binge On, My Friends
Netflix is loading on your iPad again and you can get back to binging your favorite shows! Next time Netflix is not working on your iPad, you'll know exactly what to do. Feel free to leave us a comment down below if you have any other questions.