Your iPhone will not turn on and you're looking for help. It's a problem that can be easy or difficult to fix, depending on the cause. In this article, I'll help you determine the reason why your iPhone won't turn on and show you how to fix your iPhone when it isn't turning on.
Be Careful Of Misinformation About Why iPhones Won't Turn On
I wrote this article because I've seen a lot of other articles that claim to have a solution to the "iPhone won't turn on" problem, but based on my experience as an Apple tech, the other articles have only one piece of the puzzle — or the information is just plain wrong.
Why Won't My iPhone Turn On?
Your iPhone won't turn on because either the software crashed and needs to be reset or restored, or a hardware problem is preventing your iPhone from turning on.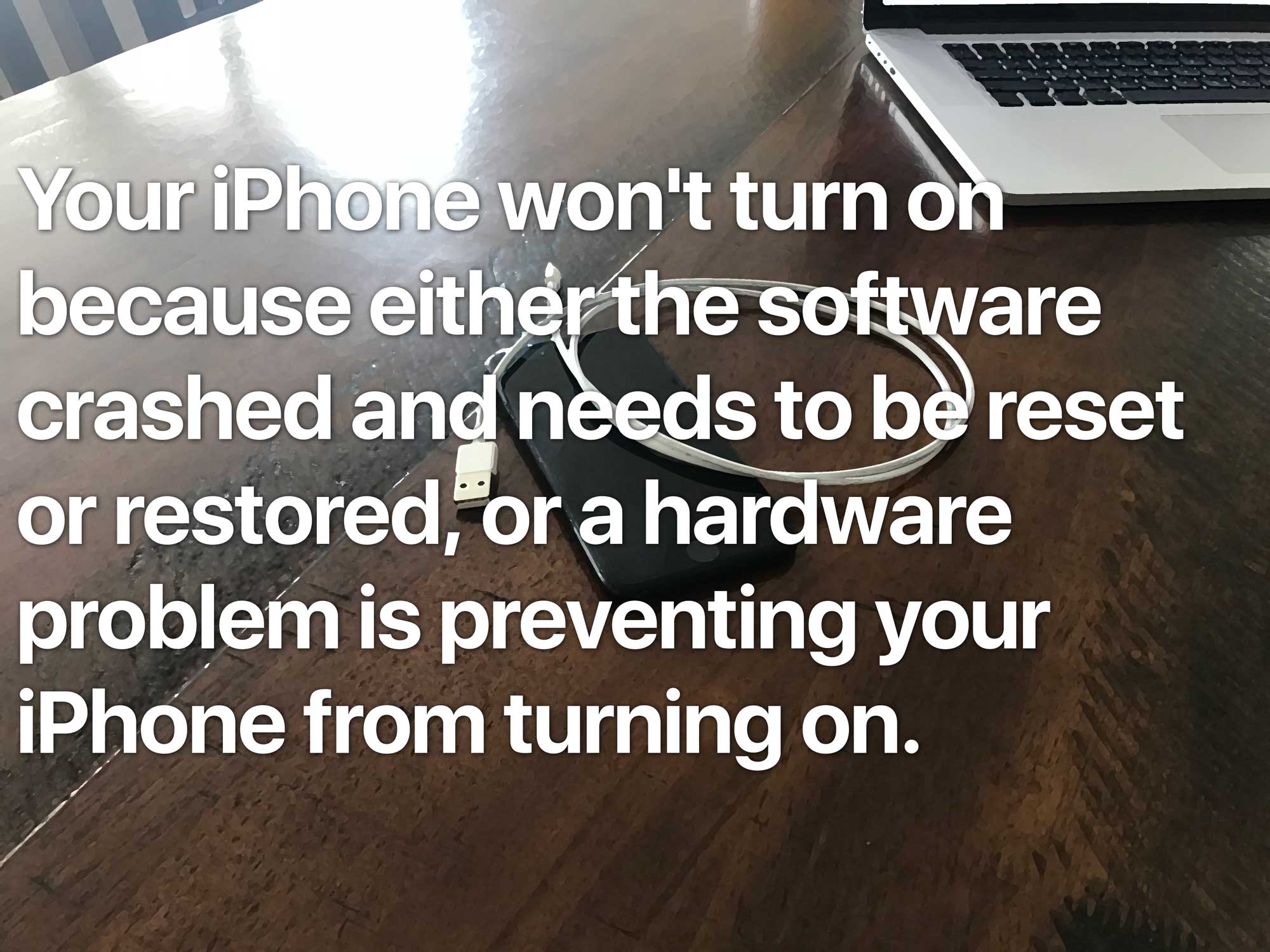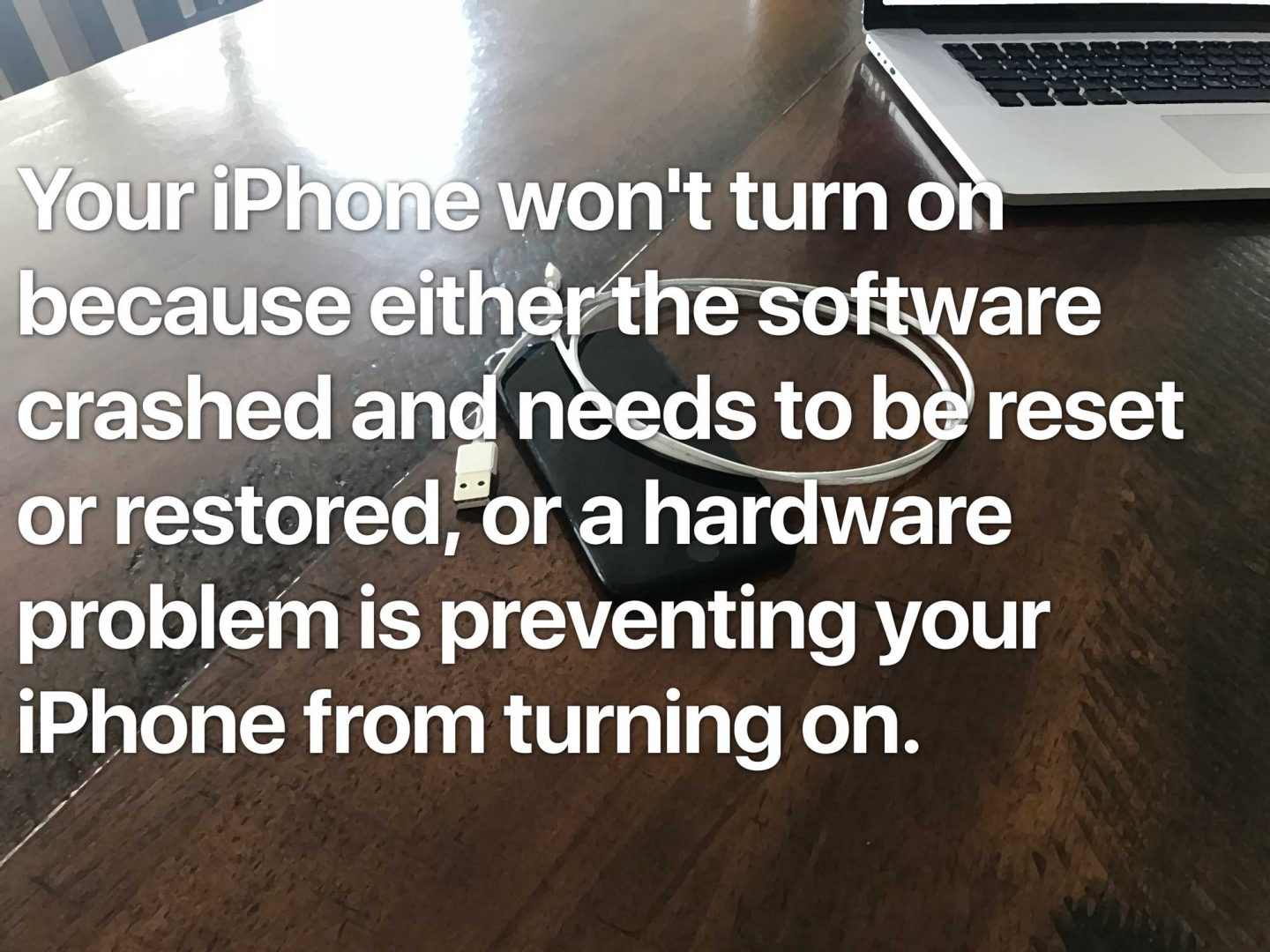 How To Fix An iPhone That Won't Turn On
Your iPhone Is Turning On Again: Time To Wrap It Up
By this point, you've determined why your iPhone won't turn on and the next steps to take if your iPhone needs to be repaired. If it helped you, please share it with your friends, especially because so many other articles out there are filled with inaccurate information on this subject. I'm interested to hear about your experience with troubleshooting and how you fixed your iPhone in the comments section below.